The Big Sky Over Alexander Platz.
"Then starting home, he walked toward the trees, and under them, leaving behind him the big sky, the whisper of wind voices in the wind-bent wheat." (Capote, Trueman, In cold Blood.) This series is interested in a particular if not peculiar kind of moment and expression considering the respective time and place. Sited at a Primark discount clothing storefront on Alexander Platz in Berlin. Within scenes of urban familiarity and decay amongst the hordes of working-class and economically disadvantaged families, on the hunt for mass-produced discounted products, for some, a desperate attempt to stretch a meager budget. Despite the ordinariness of the situation, Hynes-Allen's project, made in a guttural state, and having a mind of its own, is looking to unsettle and provoke not just the audience but also the author. Something it manages to achieve through its stark black and white pictures that include children crying and looking distressed alongside portraits and documents of the homeless community that lives and congregates here. The backdrop of grimy, dark, and filthy concrete urbanism contrasts the innocence of a child at play. The Shapes and spaces full of noise and emptiness reinforce the connection/ disconnection between child and parent. While those cut adrift from society and family are represented with images of the homeless. Hynes-Allen, who became friendly with this community, noted how many struggled with the effects of a traumatic childhood. And after 7 years of this project being abandoned on a hard drive, forgotten under a pile of old clothes and broken camera flashes, he now reflects on these characters, seeing them no longer as separate from but in combination with the families of shoppers. Drawing as he does parallels with homeless and a predestined man of Classical Myth. The rough sleepers of Alexander Platz, photographed in a way that conveys a sense of transcendence and spirituality, states of being inherent with mythology are, like Oedipus before them, by nature of the dysfunction they were born into the subject of an unavoidable cruel and unpleasant fate. And as the Sisyphean labor stalks the modern age still, an urban remix of a Classical tale where the condemned man must roll a boulder up a mountain top only for it to roll back down again plays out in repeating patterns of drug addiction, prison, and living on the streets. Paul Hynes-Allen was obsessed with this place. Even if, at the time, he did not understand why. But on a dark foggy winter night, Alexander Platz seemed so eerie; apart from the homeless that laid fast asleep in the shop doorways, there was no soul in sight. After 2 years of dedication to this space, Paul felt his time here had reached its end. Sighing with disappointment about all this time wasted on a project that seemed to have no concept or meaning, it was a desperate hodge-podge of unconnected styles and subject matters. Then starting home, he walked towards his car, and got inside it, leaving behind him the big sky, the echo of child voices in the empty Berlin street .(Paul Hynes-Allen)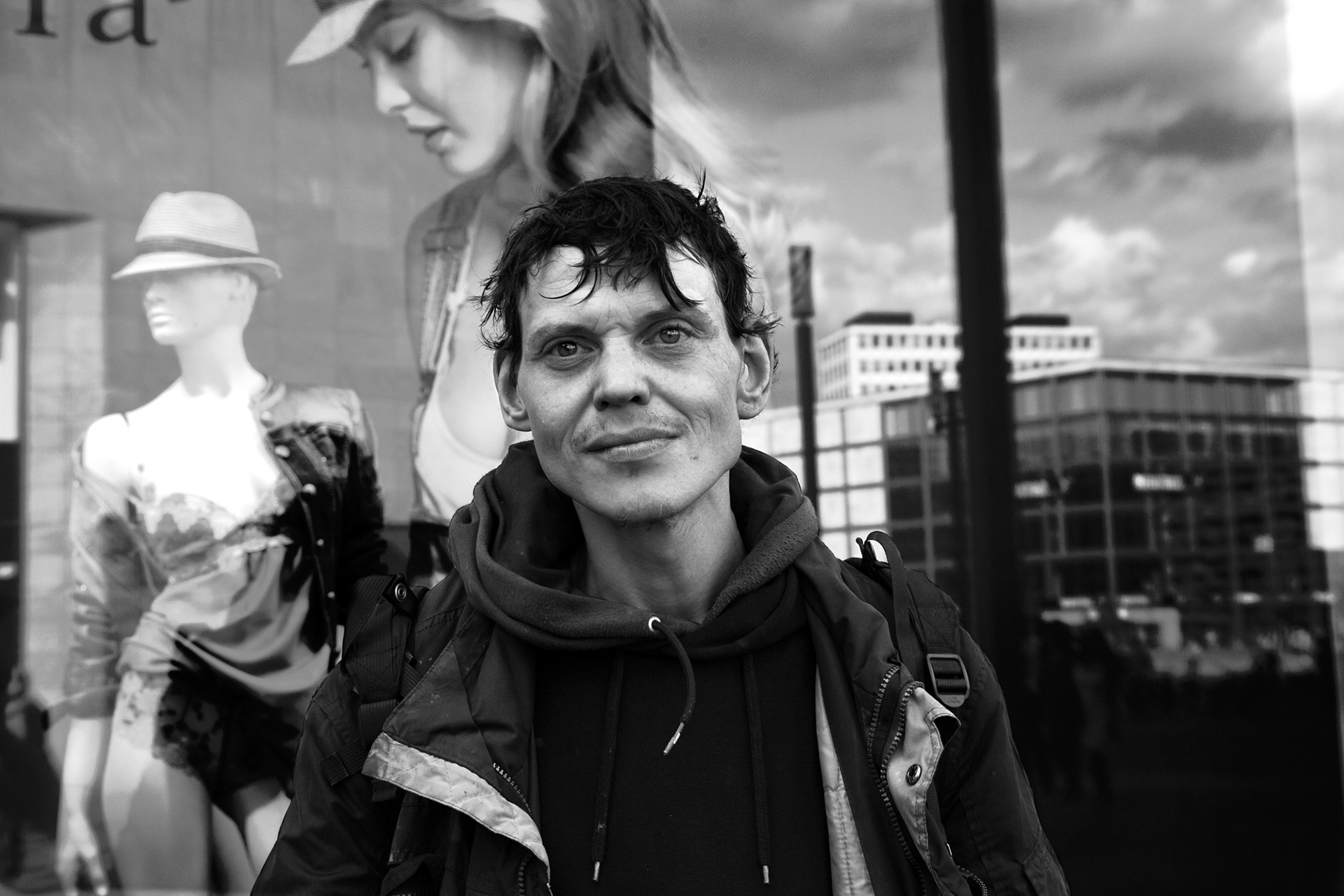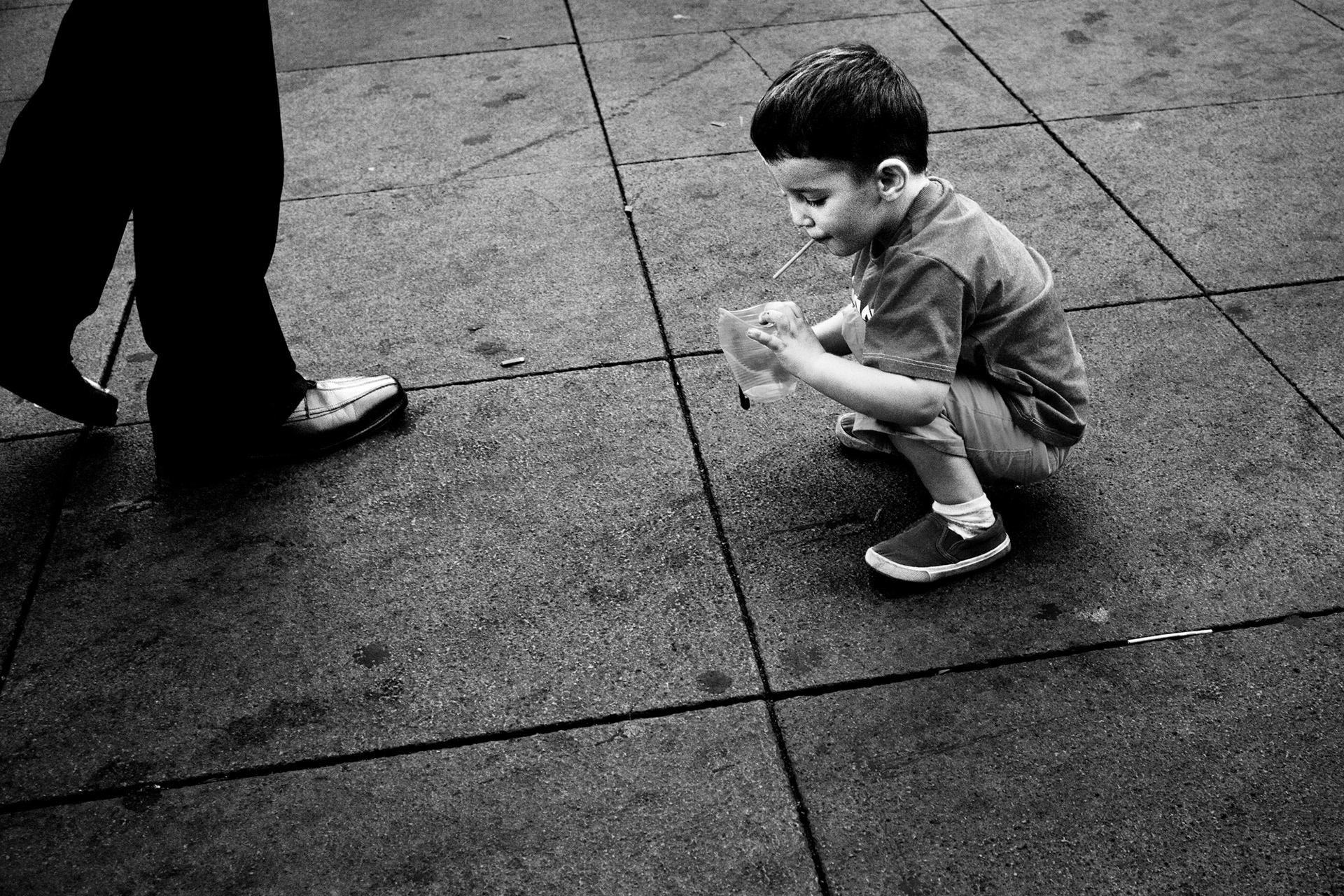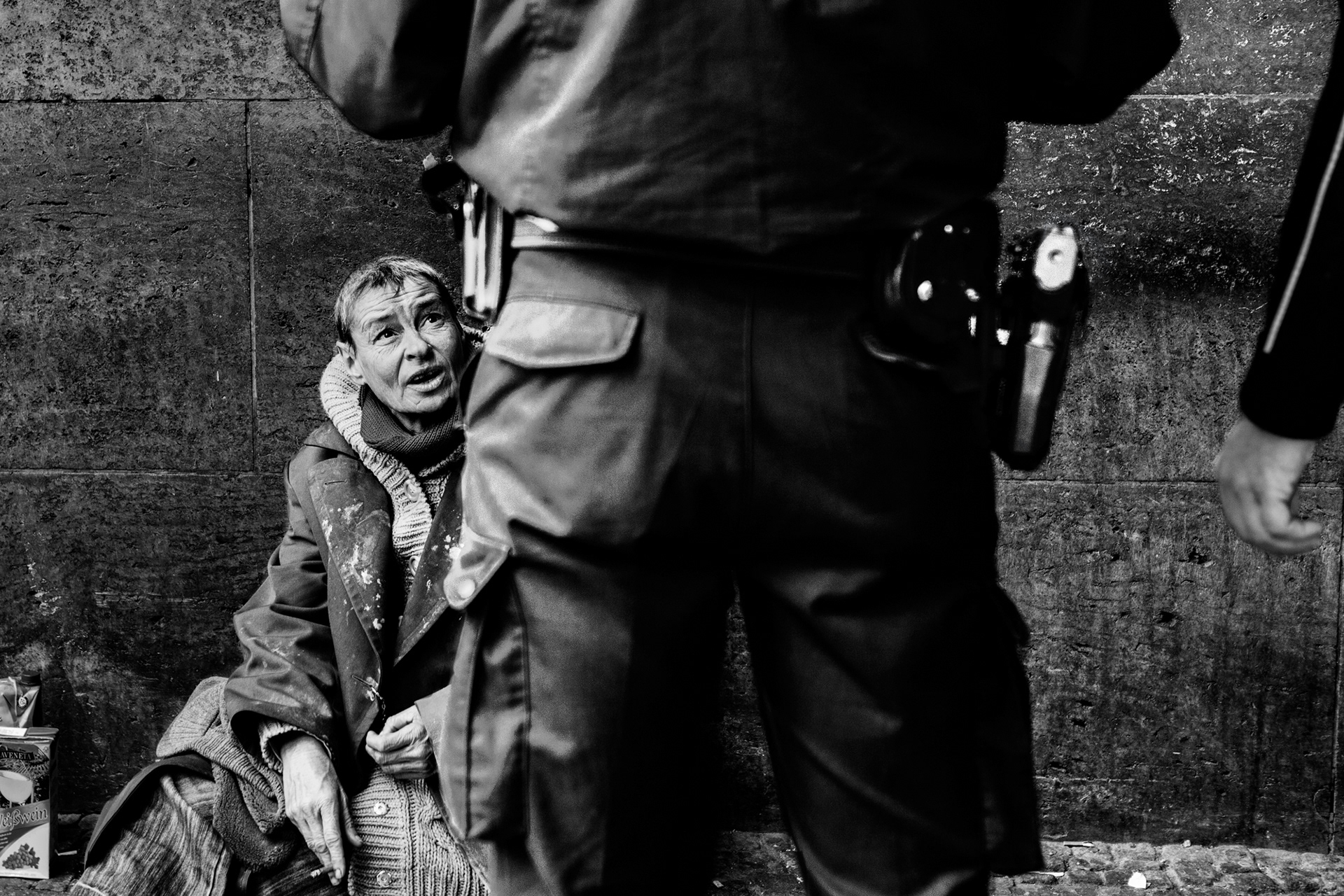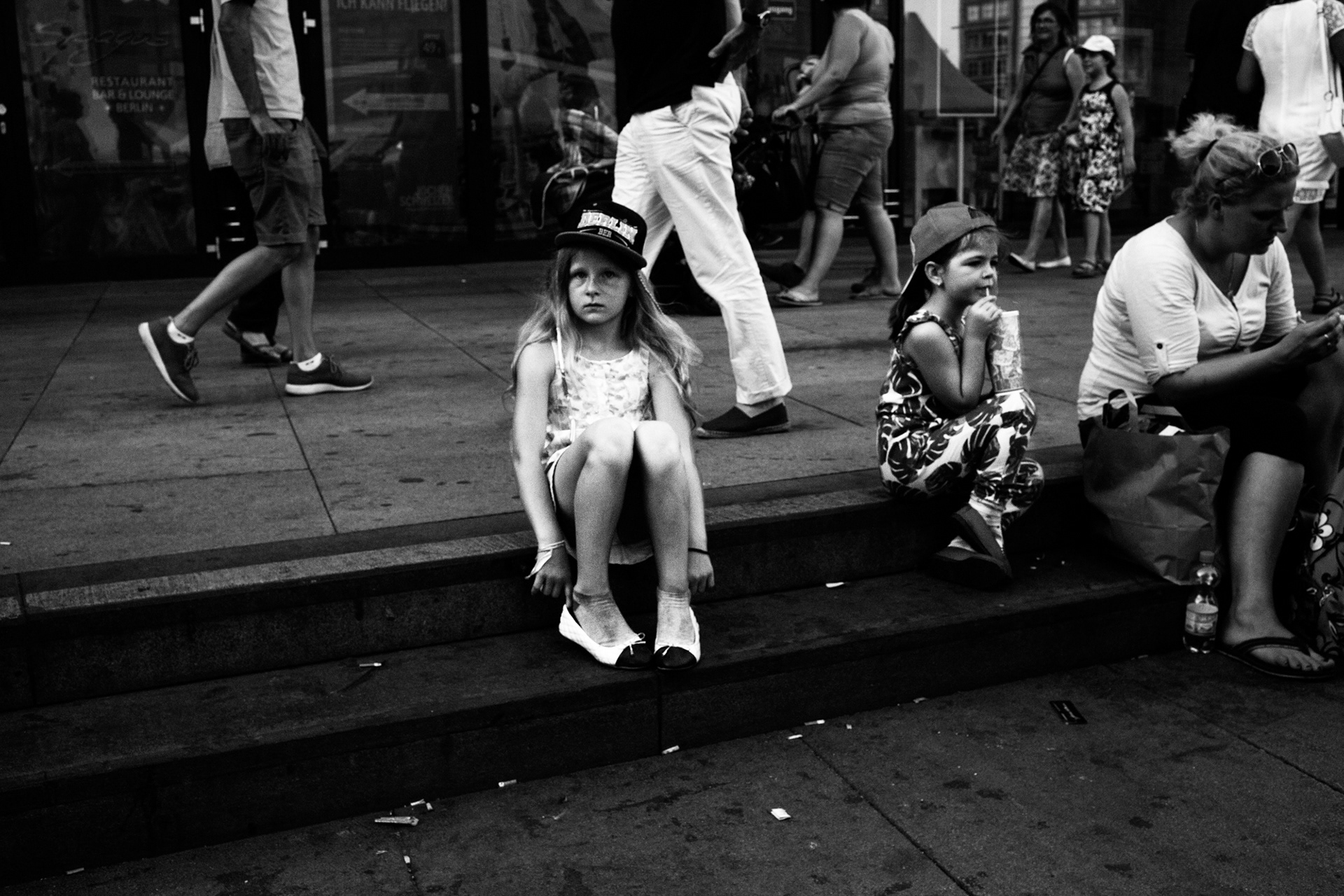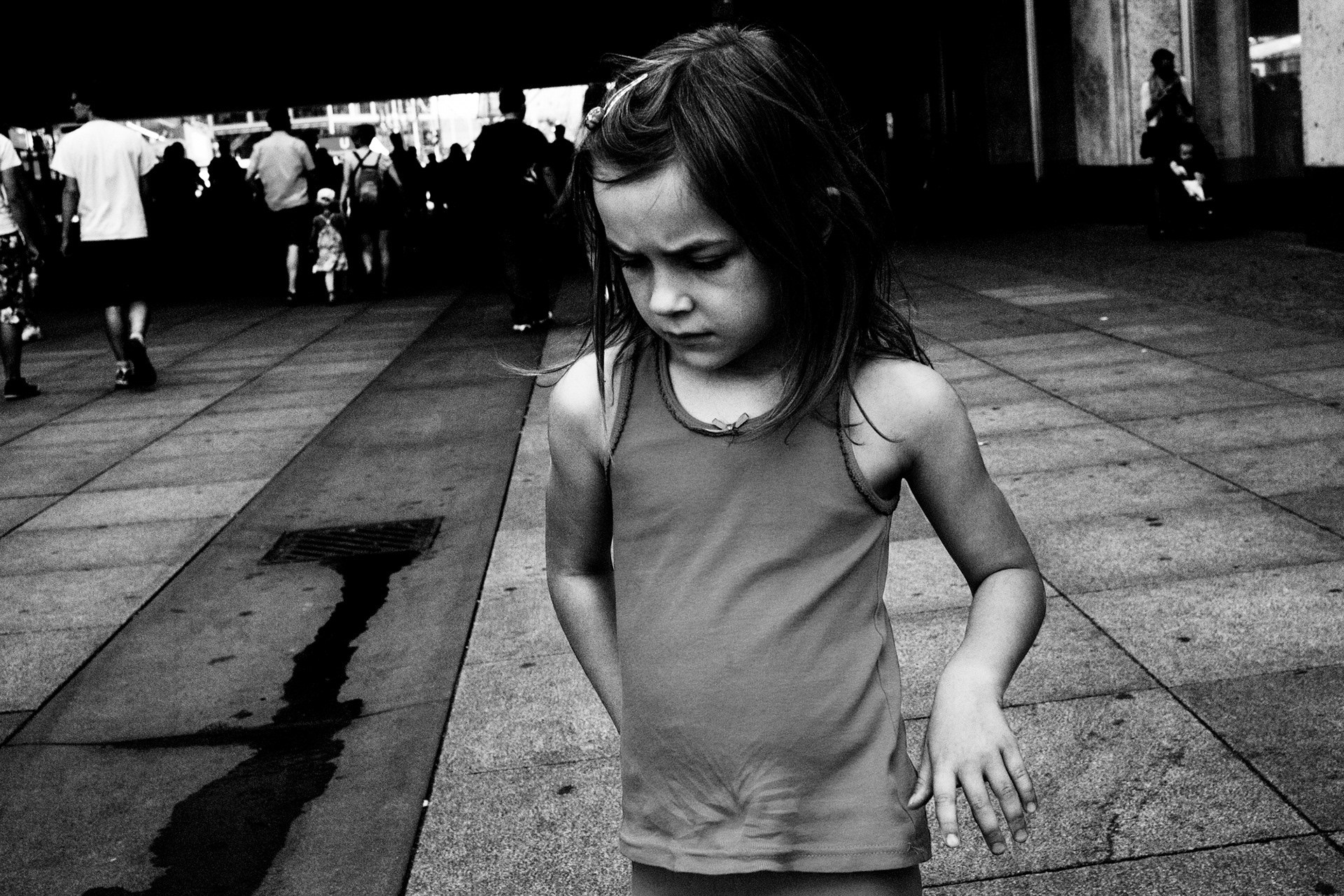 Eberhardt with Kate Moss.